Are you a blackberry user? I know a magnificent app worth buying for. Introducing, Advance OS and LED Pro, an application for with a manager capability which houses many features that really helps plus the LED feature which was the reason why I downloaded and bought the PRO version via Blackberry App World. I mainly use it in controlling the LED feature of my Blackberry for personalized contacts even the personalized ringtone.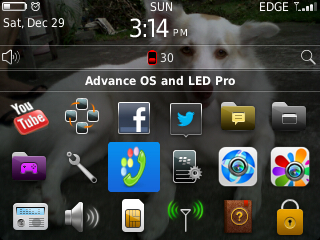 PROS:
Helps you in managing your Blackberry.
The LED feature is perfect! You utilize your LED in many ways and mostly all colors and behavior.
Has battery usage analysis.
Actions that are hard to find, but are compiled by the app.
Cost only $1.50 for life. No need to pay again for updates.
Adds up a battery bar with the percent remaining indicated.
I don't think there are CONS there. If there's one, I think it adds in draining your battery, but not too much. I don't even consider this as a CON.
So what are you waiting for? I personally guarantee this Advance OS and LED Pro app to be great and useful.
App Rating: 9.5/10