Sever technologies are highlighted in the Server+ certification that CompTIA provides to IT professionals. Individuals interested in earning this professional level certification should already have an IT career as a technical support professional. Experience of 18 to 24 months is highly recommended. Because basic IT knowledge will be included in this program and in jobs – including network administrator, systems engineer, and web site administrator – that can be had in this field, participants should begin by earning the A+ certification.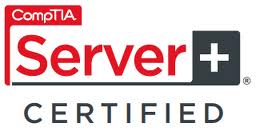 Participants will become trained and educated in server skills and technologies that are common among all IT vendors. Several key components of a server will be represented, including disaster recovery, troubleshooting, storage, and the overall IT environment. Participants will be required to take a close look at server hardware and software, as the CompTIA certification test will focus on these, their relation and role to the server, and how they contribute to the overall workflow.
Anyone with server experience, the ability to effectively handle server issues, and the interest in a support role within a major company such as HP or IBM should take the test and earn the certification. With the proper training, studying, and on-the-job experience it is an easy addition to make to your resume and body of work. It is commonly earned as a single certification for professionals looking to travel down this IT career pathway; however, it can also be earned as part of CompTIA's hardware area of expertise, in addition to other certifications like PDI and CTP.