Hey girl! Second of all, sorry for the delay. It wasn't easy for me to upload these videos since these are large files. First of all, HAPPY BIRTHDAY to YOU Karleng! I think this is my second video dedicated to you. Now, it has your name on it girl. 🙂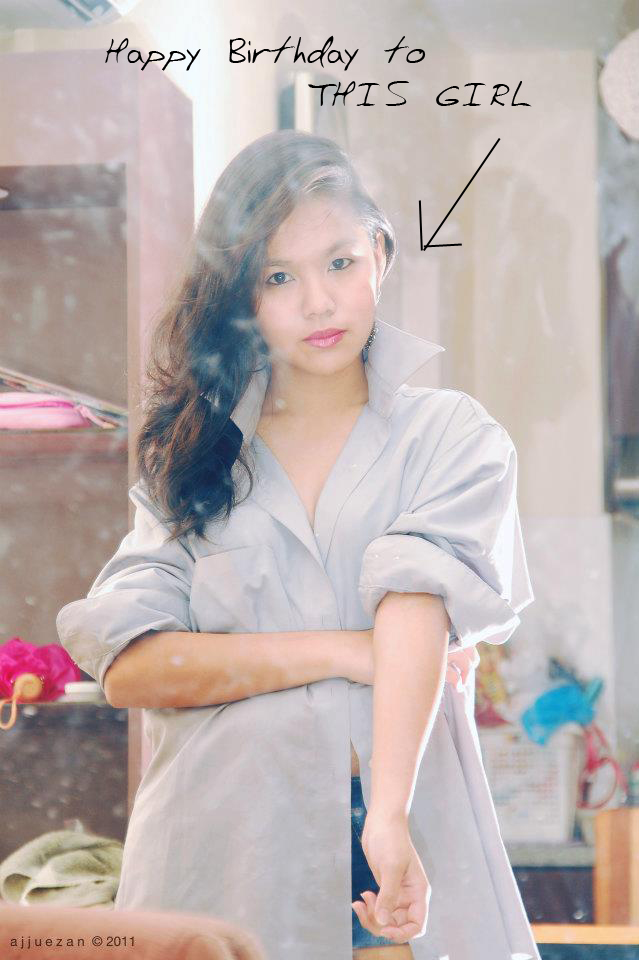 I waited for about a month for this, and now it finally goes down for you to see my small surprise. I'm not confident that you would say "WOW" to this because I really lacked the effort for this to become one of the greatest surprise you ever had. One thing for sure is that, I put my whole heart in creating this. 🙂
Now this is the first song. Sorry for the incorrect expression of my face when saying 'Happy Birthday'. I'm not used to greeting thru videos, and so I'm kinda conscious. Bear with it honey. Haha!
The second song is the one I told you in Twitter or Facebook. The lyrics do really happen, if I'm not mistaken? But not that serious, just the slight thing. 🙂 I just picked this song because it's in English.
This last song, well, a VERY SURPRISE one. You'll remember something when you heard this. Most likely when we were posting something in Twitter about this show. Kilig ka non eh noh? Haha! Natutuwa ka sa mga banat na ganon. Wahaha!
Hm. That's all for now. 🙂 Happy Birthday again. I hope you enjoy your very special day this year. 🙂
You can give a feedback if you like. 😀