We have known Lebron James as the superstar player from Cleveland Cavaliers. Though he is great, the team can't win the championship. This may be the reason for Lebron James to transfer to another team, the Miami Heat. Many controversies arose from this decision, and even issues like the mother of Lebron James having an affair with Delonte West.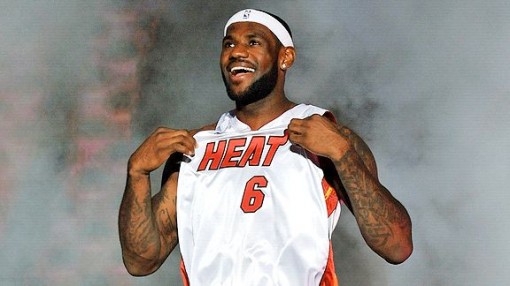 At first, the Cleveland Cavaliers had bitter feelings towards their former superstar, but they should accept what was decided. Lebron James would have a chance to team up with Heat's Dwayne Wade and Raptors' Chris Bosh. With that triple combo, the people thought of their assurance to the finals of this season.
Sadly, the Miami Heat is not extremely formidable at all. They lost to the Atlanta Hawks, Memphis Grizzlies and New Orleans Hornets, etc. Now the question would be, is King James not enough for Miami to be unbeatable? It is understandable that often whenever Wade's out, the team loses, just most of the time. We just can't say that James can't lift the whole team, for it didn't even happen to his former team, the Cleveland Cavaliers.
Now what do you think of Lebron James now being one of the star player of Miami Heat.