Since the internet became open and easy to access, many webmasters have come across several ideas in making great sites. I think coming up with online browser games has given us bored surfers a chance to kill time.
There are websites like 2flashgames, newgrounds, and other browser game sites, but I didn't find the twist I was looking for, not until I found this Travian.
What is Travian? It is an online browser game where you use your tactics to survive the world of wars and alliances. There are tribes to choose from, and you'll be making villages in which you will build armies to battle the other players. There are also alliances to join, so you won't be just a sore loser if someone keeps on attacking you.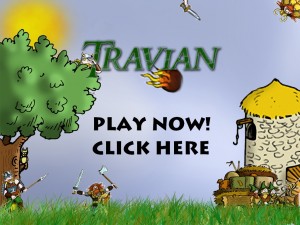 I was already playing Travian since 2006. I got smashed by other players because I was only by myself. Though I was quite strong, they are too many, and so I needed to accept the fact that there's no ONE-MAN team in this game.
For me, Travian is the best online war strategy game. It simple enough, that players won't need to waste time in familiarizing with things needed to play the game properly.
I invite you to play this wonderful tactic game. It will measure on how good you are as a tactician. You would also make friends here through alliances. So why not enjoy a simple online-browser game that is ALWAYS FREE?
You can create an account and play immediately. Register and PLAY Travian now!