The Ultra Music Festival will return next year, 2011. It will be a 3-day even which would be on March 25, 26 & 27 in Downtown Miami.
We have known that Ultra Music Festival has its most successful year in which in 2 days sold-out over 100,000 people came, even about 200 international famous electronic music performers and DJs where they joined the Miami regional artists. In celebration with the 13th year of the Ultra Music Festival, a grand festival returns to downtown Miami in Friday, Saturday and Sunday corresponding to March 25, 26 and 27.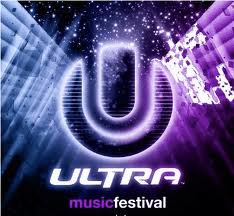 With the continuous support of the biggest artists around the world, this would become possible leading the event of what's hot LIVE music in the north part of America festivals next year.
Regarding the tickets, the 3-day combo tickets are now available for just *$179.95 for a limited time. You can avail through their website. Sorry to say that the early bird promo is not available anymore, it's due to overwhelming demands of the people wanting to go for the Ultra Music Festival 2011.
You should not miss Ultra Music Festival 2011 as this is not the event you may see every month. When you say "ultra", it could be extravagant; hence, you may regret not seeing this. If you can't go personally, you can still watch this through TV or video online. I hope there would be live coverage of this one.
Ultra Music Festival 2011 to be one of the big events expected next year! Stay for some updates about this one.