It was my first time going to a so-called "Tumblr Meetup". Well, I just saw the event page from a shared post of a friend in Facebook. When I realised that it was open for all, I decided to join the fun. It will be held in UST Lover's Lane as the event was supposed to be for UST Tumbler users.
Now it was June 4, 2012, the proposed date for the meetup, and I went there at lover's lane. I met the group, more like 25 or 30 of them came. I was so excited at first, since it was my first time for a Tumblr meetup, but one thing made it boring. It was the LACK of Organization. Well, let's just say the organizer itself was the number one disorganized and doesn't have the spirit of an organizer. That made the event… EPIC FAIL.
So what happened in the event? Well, more like a chit-chat with other bloggers present there. It was fun still, but like 2% of the COULD HAVE BEEN FUN at all.
Still, I get to have these freebies from them though. It wasn't a waste at all as I broadened my network to other bloggers there.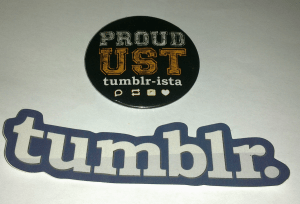 So now, I've been thinking of organizing a blogging meetup…for TUMBLR..BLOGGER..Self-Hosted Sites users. Who's with me? I'll be pushing this, more like on October 2012. Hope you guys can join and help with the organizing. I'll be posting a separate post for that plan. Thanks guys!