April just arrived, and I know that YOU want to release some stress or at least have a getaway since it's now summer. Of course, if you are a first-time traveler, you should at least travel around your country before the outside. Now is your chance to witness the beauty of the Philippines. There are also many promos in flights and ship fares you would not want to miss, right?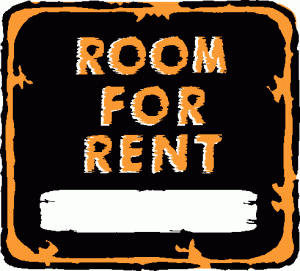 Now the question is, where would you stay in case you don't have a close relative in the area you want to visit? Checking in to some high start hotels can really hurt your pocket. Instead of paying to some hotels that costs you like P5000-P10,000 a night, why not just rent a room?
I just saw a website that has a very wide listing of rooms for rent. It is archived according to city. So far, it has 30 city in the Philippines which could be considered hot locations in the country. It's a directory where anyone can post their room/apartment/condo for rent. The site gives enough details like price, location and even pictures of the place itself. The site is new, and it looks promising to travellers and foreigners looking for a cheap or in-moderate price place to stay.
iBilik.ph, the directory listing regarding rooms for rent, has over 1000 listings posted online all across Philippines, Manila, Antipolo, Cebu, Davao City, Pasig, Quezon City, Taguig, Valenzuela, and Zamboanga City.
If you are the one wanting to offer your place for rent, then you can just create your account and then post it as ad like what happens in Sulit. What differs on this site is that this is concentrated on rooms for rent and lodging. It will be easier to find rooms for rent by using the site.
Maybe I'll use this site to find my potential dormitory for this coming school year. I just saw a room costing just P3000 or so for a month. That's a BIG bargain. Why not try it our yourself?