Hurray! For all of us who was triggered to play old Final Fantasy series have now got the chance to play it better and smoother. Same with me, Final Fantasy Dissidia made us ask ourselves, "What's the story of Final Fantasy older series?" Am I right?
Great news! You can now play Final Fantasy on iPod Touch and iPhone. Square Enix released a version for the said device. It seems the first three series are the only available for this time. They may make Final Fantasy 4, 5 and 6, but I guess 7 and higher are impossible. Don't you think the idea of Final Fantasy on iPod Touch and iPhone is really great?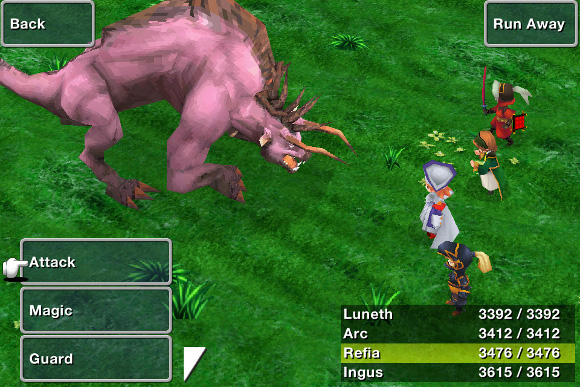 Now based on my experience, the game is really good. It's like a remake to make us players won't be disappointed with the graphics. They improved the graphics so much. The cons are tiring because it's a form of touching, and the battery of iPods and iPhones aren't that long when game apps are used.
You must try it! I recommend Final Fantasy on iPod and iPhone. Now what do you think? You can put your reviews and reactions here.