It's sudden to know that life really is short, if you come to analyze what happened to others. Just this morning, my sisters were talking about life. It tickled my curiosity to ask them why they were talking about it. I asked, "What a topic to talk about! Why?". They replied, "Did you know that AJ Perez died this early morning?" It shocked me for a bit.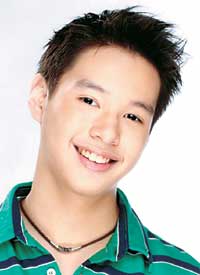 AJ Perez, an 18 year old actor from Star Magic, was reported dead on arrival at Paniqui Tarlac hospital. The cause of death was severe brain damage. He was involved in a car accident, together with his father and other ABS-CBN staffs and the driver. According to reports, the van they were riding collided with a Partas bus along McArthur Highway in Barangay San Julian, Tarlac.
Unluckily, AJ Perez didn't survive the accident. He was the only one who didn't. Very sad, isn't it? They just came home from a show in the Dagupan. Imagine that. Life is too short, for other people. Better value it while it lasts.
Here's the statement of AJ Perez's father, Gerardo: "Sana, panaginip lang to, Ogie. Si Aj ang buhay namin ng mami nya, bakit sya pa? Sana, ako na lang." He was interviewed by Ogie after the accident. It seems her AJ's mother also had a bad feeling that moment. Is death really for him today?
REST IN PEACE AJ Perez. May God be with you!