After a stunning battle of Pacquiao VS Marquez, it is yet another stunning news about Pacquiao VS Mayweather. There are news about the bout between Manny "Pacman" Pacquiao and Floyd "Money" Mayweather Jr. happening to be on May. Hearing that, that makes me jump out of joy to know at least know that "Undefeated" title of the chicken fighter will swept by the mighty power of Pacquiao's punches.
We know that Mayweather is 42-0 in the ring, but the time has come for him to face the sentences thrown on him. Well, he was lucky to dodge many jail cases because of domestic violence. Why don't he instead become violent in the ring with Pacquiao? Woud this 90-day jail sentence to Mayweather will ruin our most awaited Pacquiao VS Mayweather on May?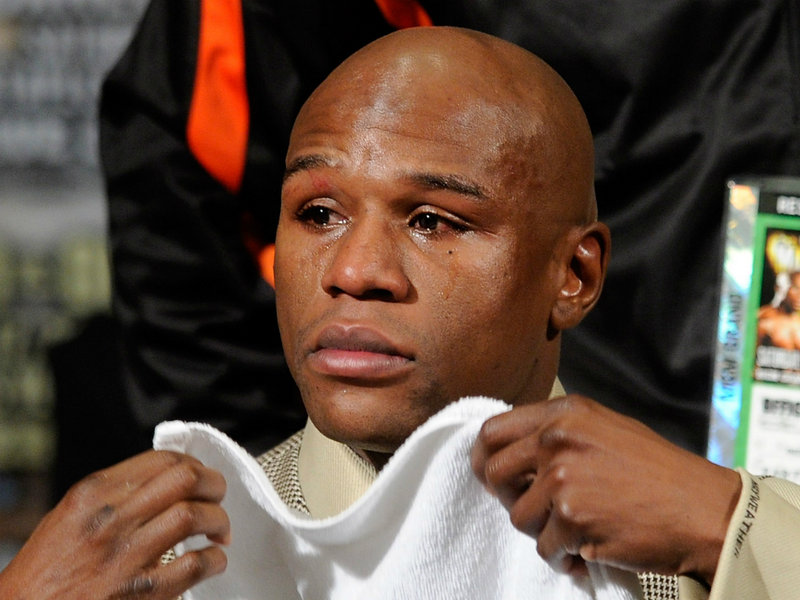 I've been thinking about a little trick around here as to why there is a postponement again of their battle. You see, WHY NOW? Why does it have to happen when their battle is now set to go on May? I can't see why Pacquiao VS Mayweather can't go on and on. After all, I have a winner in mind already. Chickens never win in a ring. You agree?
If it happen that there's no Pacquiao VS Mayweather, maybe another rematch like Pacquiao VS Marquez 4 will be on the issue. I also want that, to clear Pacquiao's name of robbing Marquez in that last fight.