Just following the bad news about the former CEO of Apple Steve Jobs's death, here's a good news about the avid Apple users. We have now the iOS 5 Release Date you've been waiting for!
It is almost ready for the iOS 5 of Apple to push through by iTunes, complete with iCloud support. Stay tuned for the update of iTunes 10.5 comes ahead of October 12th, the iOS 5 release date.
Here are some teaser features for you: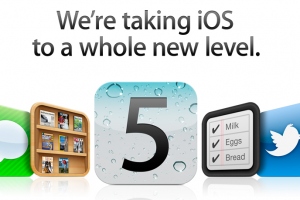 Better Notifications
iMessage
Reminders
Twitter Integration
Newsstand
Camera
Game Center
New Safari
Mail
PC Free
With those in mind, I'm sure you are very excited to have this iOS 5 to be launched today. More Power Apple!