Congratulations to "The Filipino Flash" Nonito Donaire Jr. for winning the IBF Super Bantamweight title from South African Jeffrey Mathebula. It was a UNANIMOUS victory for Nonito Donaire Jr. as he dominated all the 12 rounds of the fight.
Jeffrey Mathebula got knocked down by Nonito Donaire Jr. in the fourth round. He was lucky to be saved by the bell, or else he could lost by TKO in the fourth round. Donaire has very strong punched, especically his left. Mathebula just tried to survive by running and avoiding engagement with Donaire. Donaire was frustrated with Mathebula's performance, losing the will to fight because it was like playing tag at all, not a professional boxing fight.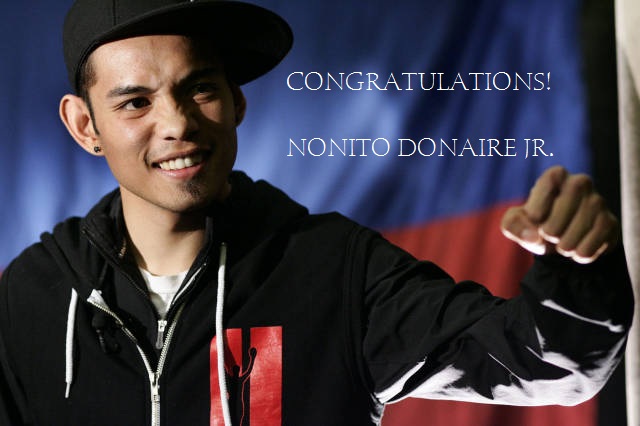 Donaire was successful in uniting the Super Bantamweight title. Because of this match, we will be expecting more of "The Filipino Flash" as the next to becoming Manny Pacquiao. Belonging to Top Rank, Bob Arum may be boosting his career by giving more exciting fights. Let's hope he can make all the Filipinos watch his fight with full attention just like what happens every time Pacquiao fights.
Once again, Congratulations Nonito "The Filipino Flash" Donaire!