This match is Deja Vu as George St-Pierre won again against Josh Koscheck in the UFC 124. They had a match last August 2007. In last night's battle, George St-Pierre won by unanimous decision in five rounds. It seems Josh Koscheck wants to take him out, but he failed. He even said after the fight, "Georges St-Pierre is a true champion". The score was 50-45 for St-Pierre.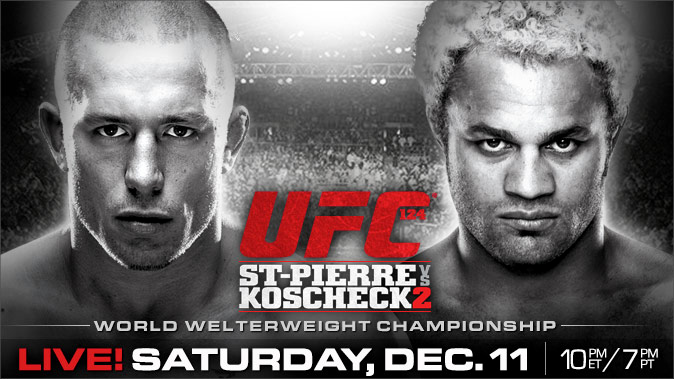 I don't want to believe that there is an absolute born fighter, but here we are witnessing George St-Pierre about to make history here in UFC. He's like Manny Pacquiao, a formidable fighter.
This fight resulted to St-Pierre improving to 21-2; Koscheck falling to 17-5. This kind of match makes UFC fans go crazy out of excitement.
You can view a replay video in channels featuring UFC fights. Watch out for the next event in UFC.