Whoo! I just finished the game Shadow of the Colossus in PS2. It took me about 2 days to finish it, with pauses of course. With just minutes playing from the start, I got amazed already on how the game was made. I felt like 'Whoa! Who could have thought of this". If you're looking for a great game, quite similar to God of War, Dante's Inferno or Devil May Cry, then this may interest you.
Shadow of the Colossus is a game where you start the game in a tough situation, and ends in a tougher one. It's because you get to kill a boss in your first combat. Direct to the point, huh? Yes, there are no mobs to kill.
The twist in this game is how you fight the boss. Every colossus has a weak point. You need to find out where it is, but it's not so easy. In case you find where, it's also hard to reach because you're so little. It's like you're fighting a human, and you're just a cockroach. The colossus is so big, that you can't imagine how you'll kill it. Although, there are some colossus that are kind of small, not the typical one.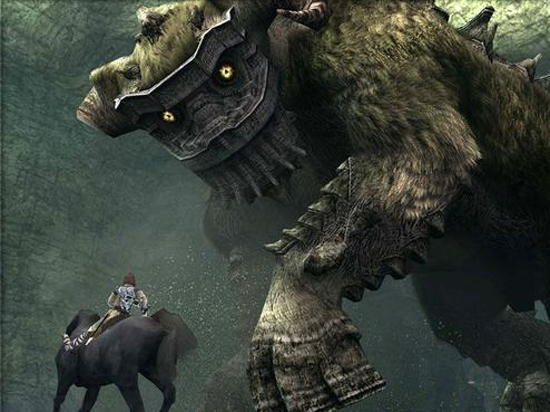 I assure you! You'll love this game, like I do. I'm not really a fan of this kind of game. I normally like RPGs like Final Fantasy, Suikoden, Legends of Legaia, Tales of (World, Destiny..etc.,)….and others, but this one really shook my head off while playing it. Play this if you want to get challenged. No walkthrough please!
Spoiler Warning!!
This game has also a good story, but not for me. I hate the ending. I just do. I thought it will turn out to be a happy one because I did all I can to kill those Colossus, but it seems the opposite. Some of the other players found it nice, but I don't. You'll find out after you play the game, and killed the last colossus.
So for those who finished Shadow of the Colossus, how do you find the ending? Share your thoughts and feelings here. 🙂