Now this is my first time getting thrilled in a horror movie being watched on a movie theater. Well, first of all, we had a friendly date with my friend. Her name's Patty by the way. Thanks to her that I didn't have to spend any bucks on anything that day, just the fare to go to the mall and get home before dark.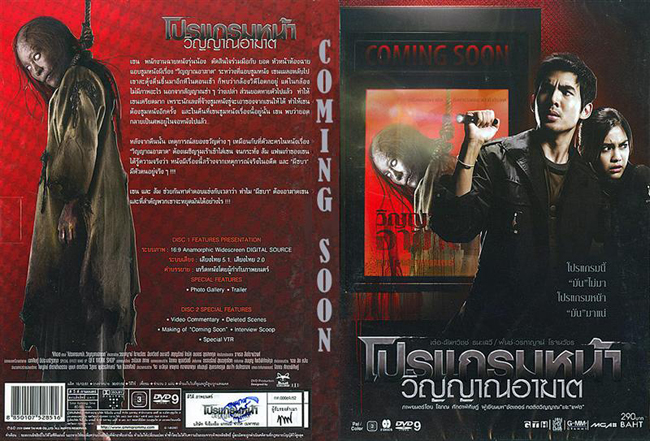 I decided to watch the 'Coming Soon'. Why? It's because I don't have a choice. I already watched Piranha and The Hole. I find those movies quite boring. Well, Patty didn't have a choice coz I already chose the movie. Haha! We just arrived inside the cinema exactly before it starts.
[Spoiler Free]
When we got the seats, the movie started, and the very first scene is kinda harsh. No, that's not what you think. This is PG-13 and rated. It's not like Saw series or Hostel, so you don't need to worry about it. My friend Pattu which was beside me kept on screaming on scenes that were really surprising. I'll admit, there was one scene that made me scream too, but not so loud unlike Patty here. Haha! For the ending, hmm, I didn't like it because I find it not a good ending because I'm the type of all that always want GOOD endings. Hehe! Well. Hello!? This is a horror film, and it's understandable to have a bad ending. So idiot to think about the ending I want.
In short, I recommend this movie to you. If you love horror films, then don't miss this one. Wait! Here's a last confession about this one. When I got home, and the night came, uhmm, I had a hard time sleeping because of the imaginations I keep seeing because of that movie. Whew! Good thing I got over with it by now.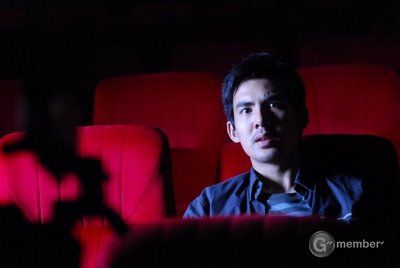 One more thing! Please see it in a movie house. You'll know why you should. We have watched the movie in SM North Edsa 'The Block'. It's only available in SM. I think I also saw it in SM Manila through ClickTheCity.com. Look there before going to any movie houses to see the schedule and if it still available. If it's not available by now, or you can't make it in the theaters, then watch it through a DVD, but with the lights out while watching. You'll also know why.
You won't be disappointed by this one. I assure you. Now watch 'Coming Soon' now! 🙂