One of the next options for 2013 of Nonito Donaire would be Nonito Donaire VS Abner Mares fight. I think Abner Mares himself is calling out Nonito Donaire to the boxing ring. Yes, he wants Donaire as his next opponent where it would be a main event.
Abner Mares is undefeated, and I can say has strong punches too. His fighting style is a bit like Manny Pacquiao, strike anywhere. Donaire and Mares have the opposite style, and we will witness which will dominate in the boxing ring. The intellectual one or the aggressive one?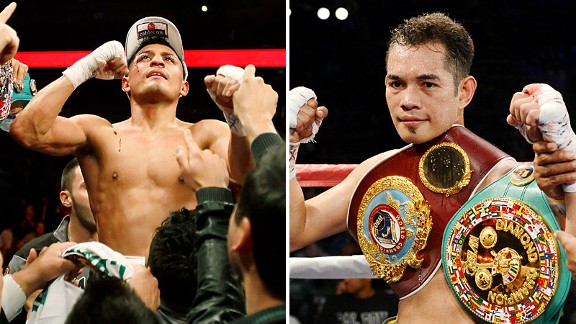 Honestly, I'm sort of scared for the Nonito Donaire VS Abner Mares because of there's a chance Donaire would fall to this guy Mares. He's too aggressive, and could also be lucky and a bit dirty for his usual low blows. But I guess Mares will face his match at all. Donaire thinks before he throw a punch, and his moves are mostly calculated, so There's 80% that Donaire will win this fight.
Let's hope we get to see Nonito Donaire VS Abner Mares in 2013!