Since August 7, 2012, the streets around UST has been flooded. Many students were stranded, especially those staying in the dormitories. It's not impossible for someone to get swayed by the flood. SHARE this to SPREAD the word.
Notice from UST Entercode, ESC and SOCC: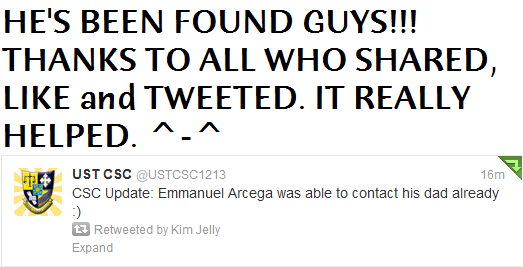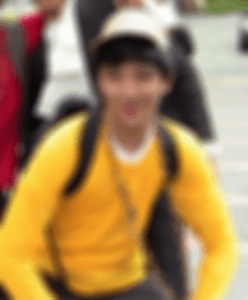 Missing Thomasian Civil Engineering student: Emmanuel Arcega (Emman, Nono)
He was last contacted yesterday morning. Both his cellphones are unattended by now. He lives in a 2-storey house/dorm in Antonio St., Laong Laan.Anybody who has contact with him recently or his dorm mates or has an update on the status of the area, please contact:
Manny Arcega (Father) Mobile #: —————-
Mitzi Arcega (Sister) Mobile #: —————–
His family & friends are very worried. Thank you for any help or information you can give.
Once again, SHARE this to SPREAD the word. 1 Hit of Like or Share or Tweet is a very BIG thing to his family and friends.