It seems the issue of Mad Cow Disease rose again. They say this brain-wasting disease known as bovine spongiform encephalopathy, or BSE, was found in a Washington state cow imported from Canada. They also spotted an infection of a dairy cow in California which also contracted the Mad Cow Disease.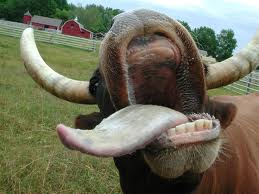 They even claim that feeding the cows with chicken manure can produce Mad Cow Disease through those infectious proteins. That's really bothering, right? I guess he exports of US beefs have gone low because of this scary issue. Further tests should be given before we allow ourselves to eat imported beef products.
It is really great to eat native cows meat here in the Philippines. We can be so sure that we won't contract the Mad Cow Disease everyone has feared of. When do you think will the time come for them to treat this kind of disease? Well, even if they do manage to have a cure, I just won't eat meat from those infected dairy cows. It's better to be safe than never.