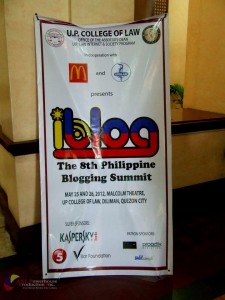 It was a very fun 2-day event for the iBlog8 Philippine Blogging Summit held at UP Malcolm Theater on May 25 and 26. And I'm so proud to be a part of that annual blog event.
It's worth the time to be hearing about those SEO 101, Comedy Blogging, Etiquette in Blogging and other senseful topics. Knowing those influential and successful people is also a great honor for me. hearing all their stories is quite inspiring, especially to those becoming young adults like me. Plus, I had a talk with one of the COMELEC staff there, and it was a really senseful conversation to talk about the Election 2013. I would defenitely vote wisely next year. 🙂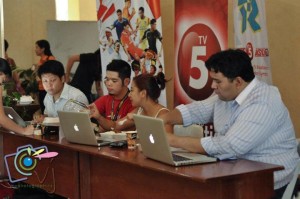 Not only did I hear those meaningful talks of the speakers, but I also made new friends out of those blogger attendees. Such friends I made are Hanna, Krisette, Jovy, Jane, Mark, Axl and Jasmine. Actually a lot more, but these were the one that I shared my time with the most during the blog event.
Now, I think I was really lucky to win some freebies. I won 2 shirts from iBlog8, where 1 shirt per day. I guess I'm lucky in lotteries. But sadly, I failed to win the iPad 3 TV 5 was raffling. Lesson learned: Always bring a business/calling card.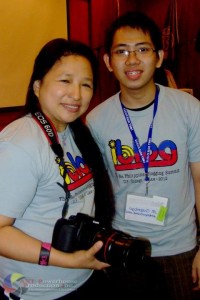 Now I thank all the organizers, sponsors and other people behind iBlog8 which made it possible to become free for 2 days for 500+ people out there. Below is one of the oganizers, Miss Janette Toral. She mentioned us about trying to become the next speakers in the future iBlogs. 🙂 Hope I can make it too.
So, how about joining us for the iBlog9 next year? I'm sure you'll enjoy it too, as much as I did.