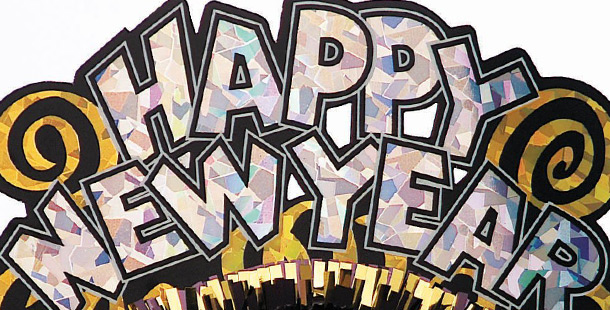 First of all, I want to greet everybody a happy New Year! It's just a matter of hours until we get to change our calendars to year 2011. Today is December 31, and we are waiting for the New Year's eve so we can witness grand fireworks from the rich neighborhood. We can only afford firecrackers such as "Judas Belt 1000 rounds", Fountain, Lusis, Roman Candle, Five Star, and the infamous 'Goodbye Philippines'. Last year, I bought a dragon fireworks with 32 shots, it really cost me so much that time.
Why do we celebrate the New Year with a bang? What's the essence? They say it's for driving the evil spirits. I believe that too. I also believe that it's for a big fortune to come, an advance celebration, isn't it? I really want to be lucky, but it's not luck that will give you everything. It is the so-called 'Hardwork' that makes our year really prosperous.
With that in mind, I think I should have a New Year's resolution. If you say resolution, you should do the right things, and change your wrong ways. I should promise myself to do this one, and place a penalty so it would become more effective. First, I need to focus more on my studies. Money comes second for this year. If I could become an achiever for this semester and others to come, then I would really make big bucks when I started working already as an engineer.

Second, I should reform my lifestyle. I must become matured in most of me. Though games are also part of my life that will be change, I'll try to reduce it, and even act more proper towards my age now. I must leave my childishness, it won't lead me somewhere benefiting. Third, I must learn the 'Hardwork' way. I know there are intelligent people born that way, but that alone won't save you these days, there must be a partner attitude, which must be the 'Hardwork'. Lastly, I want to learn what 'LOVE' really is. To tell you honestly, I haven't felt it really towards others, of course, my parents and relatives are exceptional, and even close friends. You know what I mean. 🙂
So how will you welcome the New Year 2011? What's your resolution? You can say it here, and let the whole world know that you wanna be something useful to the whole world. Once again, Happy New Year!