A Merry Christmas to all DotA players, as this new map is themed with Christmas. DotA 6.73 is filled with many surprises! First of all, there are 4 new heroes to play: Dragonus – Skywrath Mage, Xin – Ember Spirit, Rizzrak- Goblin Shredder and Tresdin – Legion Commander. Try all of them, and see each heroes' strength.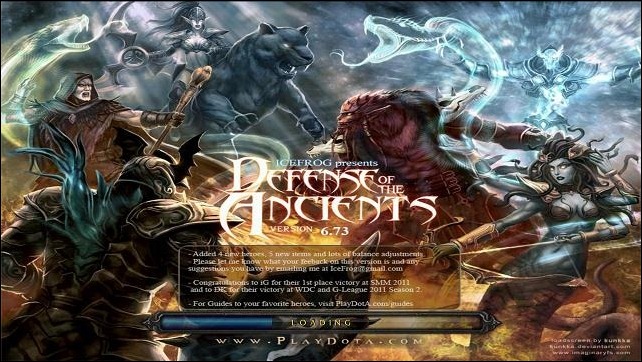 Of course, there a lot of bug fixes. The sentinel tree became a Christmas tree! Pudge became a Santa Pudge. The tango became a candy cane. There are heroes wearing santa hats. Well, there's more which is why I can't mention all of it.
Download now the DotA 6.73 map! Don't let yourself become outdated in DotA!