This marks a good show to those cowboy fans out there. It's been a while since cowboy themes got used in a movie, because of sci-fi and digital themes becoming popular. Although, the movie has a sci-fi part because of the aliens.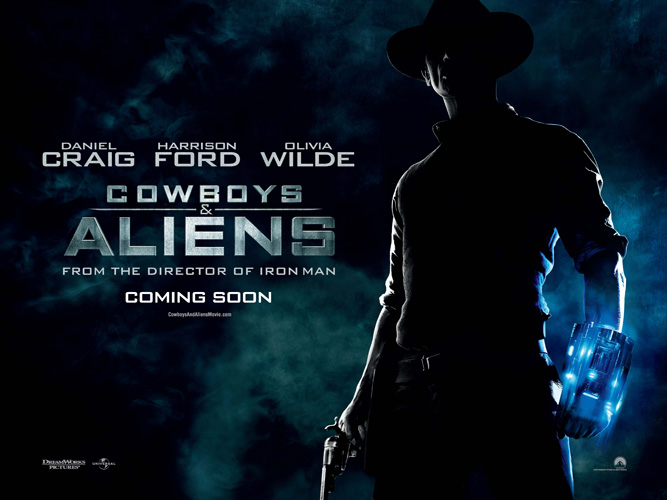 Daniel Craig, a lone cowboy, leads a revolution against the aliens. Cowboys and Aliens also stars Harrison Ford, Abigail Spencer, Sam Rockwell, Olivia Wilde, Jon Favreau, Paul Dano, Keith Carradine. The film is directed by Jon Favreau.
Here's a bit of a synopsis. A spaceship arrives in Arizona, 1873, to take over the Earth, starting with the Wild West region. A posse of cowboys are all that stand in their way.
You can see the trailer of Cowboys and Aliens here. The second trailer was shown during the American Idol on Thursday. Now are you excited to see the movie? It's only a few months before it hits the theaters.