We have seen Susan Lucci in the television on daytime soap for almost 41 years. It's sad to say that it will end on September 2011. Her role as "Erica Kane" since 1970 will end as "All My Children" will be cancelled. The Chew, a food-oriented talk show, will be replacing the show starring Mario Batali and Michael Symon of "Iron Chef", others chef's will dig in too.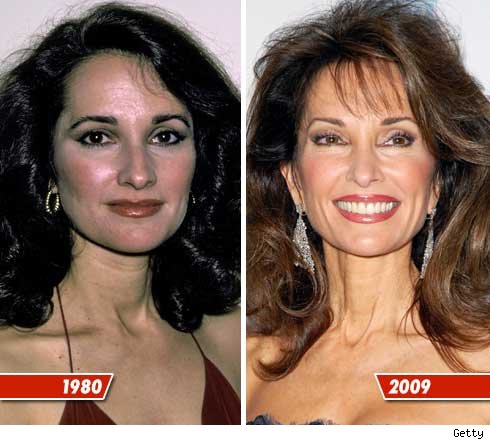 Now what's the reaction of Susan Lucci about "All My Children" cancellation? She said, "It was a fantastic journey. I've loved playing Erica Kane and working with Agnes Nixon and all the incredible people involved with 'All My Children.' I'm looking forward to all kinds of new and exciting opportunities." She'll surely miss what she's been doing for the 41 years of her life.
Susan Lucci was nominated many times in the Emmy awards, but she failed 18 times. She finally got the award in 1999. Susan Lucci can be considered as one of the queen of daytime soap.
Lucci wasn't the only one who will have a break on soap operas. Kelly Ripa, Sarah Michelle Gellar, Josh Duhamel, and Eva LaRue will to experience this too. "One Life to Live" will also be cut on January 2012 as the final episode.
Many may be saddened by the news, but what can we do? Now what's your reaction about this now that Susan Lucci has stated her already?