Heya guys! I just want to tell you that I received my Angry Birds hamper from CashCashPinoy.com. Well, I'm here to give some feedback/review about CashCashPinoy then. Oh by the way, the Angry Birds hamper is cute. Now I'm using it for my dirty laundries, and I feel like those are clean when inside the hamper.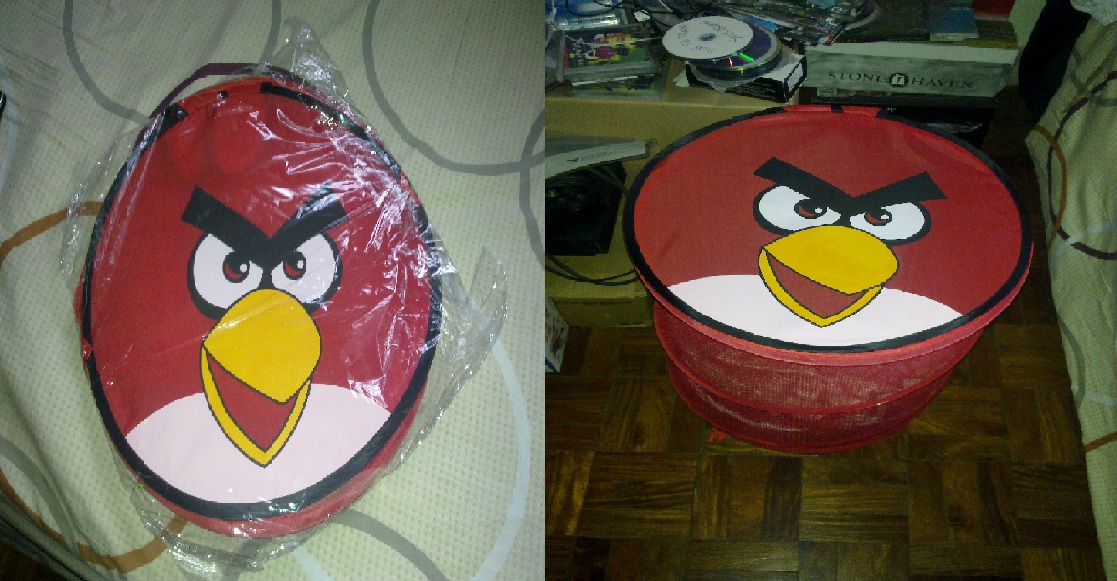 Okay, here's the review. First of all, this is my first order. I'm happy to know that there are no complains towards them, as I don't have anything to complain too. The item was delivered on time. It is a FREE delivery. I appreciate the delivery man by the way. The packing is satisfactory. About the item, it's NEW. I don't have any worries on this transaction.
Now the conclusion would be: A+. I give them that because I was very satisfied with their service. Now I have the right to call them trustworthy site.
Any experience from CashCashPinoy? Feel free to comment it below. 🙂