Do you like manga? This is my mindset, if you've come to like anime, then you might possibly like manga too. It's because the fundamentals of anime is manga itself. The story and drawings came from a manga before it will be published as an anime. Well, I don't know if there's a case where it's an anime alone only.
OneManga and Mangafox are there to feed your hunger in reading manga. Certainly, a single manga can costs you much since it's a real comic book. It's best to stay practical as long as you can get what you need, right?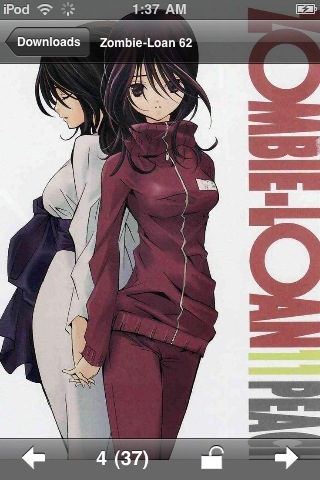 Since I got my Ipod Touch last July 2010, I've managed to read mangas through it. I have downloaded useful apps for my manga needs. For me, the best would be MangaDL. It has a very broad database of mangas from sites like MangaFox, One Manga, Manga Volume, etc. It allows you to download them quickly, and you can read it later even offline. I'm not having problems reading manga anymore, plus I can't do it while lying on my bed. By the way, I also use Manga Bear, Manga Depot and Manga Rock. They are quite useful to me too!
Isn't that great? You should try it too! Well, which manga do you find the mose interesting one? You can suggest one, so I would have an idea on what to read next. Hehe!