Just two months ago, my cousin invited me to play an online first-person shooting game. I accepted his invitation as I'm fond of playing games such as Counter-Strike. Since I was a kid, I did like the game. I excelled on it because I was into war games.
M.A.T is the game I've been playing since my cousin came up with playing. Mission Against Terrorist or simple M.A.T is similar to other online FPS games such as Crossfire and Special Forces. What I like about M.A.T is the gameplay itself. I just don't feel the other games.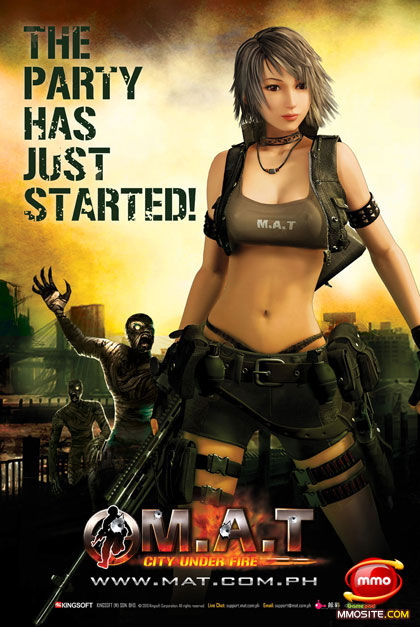 In M.A.T, you can have various game modes. There are Bomb Match, Team Deathmatch, Deathmatch, Team Match, Mummy, and Ghost. Bomb Match is my favorite because it tests your pro skills in FPS. It's the conventional Counter-Strike game where there are terrorists planting bombs and SWATS defusing the bomb.
You can try playing M.A.T online now! Go to the MAT Ph website, and download the client. Just create an account after installing the game, then VIOLA! You can now play the game! Goodluck!
UPDATE: MAT Ph is down. They say it's a dead game by now. I have new updates for those who still wants to play MAT. You can play MAT Online through MAT Singapore. Read the post for more info.