Now here's the movie which have shaken the edges of the earth this month of November. The appearance of "Harry Potter And The Deathly Hallows" in cinemas have brought traffic to mall cinemas and local movie houses. This may be the last book of the award-winning novel of J.K Rowling, Harry Potter, but the bi-part of this movie can be exciting in some ways.
If Harry Potter ended already, many fans will be saddened, and also they would already lose one of the awaited movies based on novels, which means lost of big-time money too. Those reasons have lead to the cutting of this movie in 2 parts. The one was shown this November 2010, and the part 2 will be in 2011.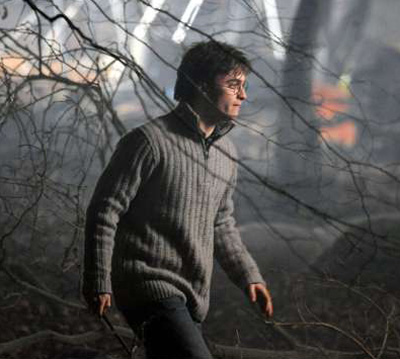 The Harry Potter And The Deathly Hallows has debut with $125 million. This could be the movie of the month. Megamind is also a great movie to watch. Megamind has haul about now $109 million. The other movies are as follows:
Unstoppable, $13.1m. Total: $41.9m, Due Date, $9.2m. Total: $72.7m, The Next Three Days, $6.8m, Morning Glory, $5.2m. Total: $19.9m, Skyline, $3.4m. Total: $17.6m, Red, $2.5m. Total: $83.6m, For Colored Girls, $2.4m. Total: $34.5m, Fair Game, $1.5m. Total: $3.7m.
No reason for you to miss Harry Potter And The Deathly Hallows Part 1 if you are a Harry Potter fanatic. Witness Daniel Radcliffe in this fantastic movie fighting against the evil wizard Voldemort til the end.