Oh, here's my second item I bought from CashCashPinoy. Since the deal was great for my first time, I got fond of it and then bought another from CashCashPinoy.com. My experiences so far are all positive towards the group buying site. Well, it is known that CashCashPinoy has a great reputation anyway.
Below is the Okion 5-MP USB Webcam I bought just 2nd week of January, and now I just received it from our door via their "Free Delivery Nationwide". This is so great!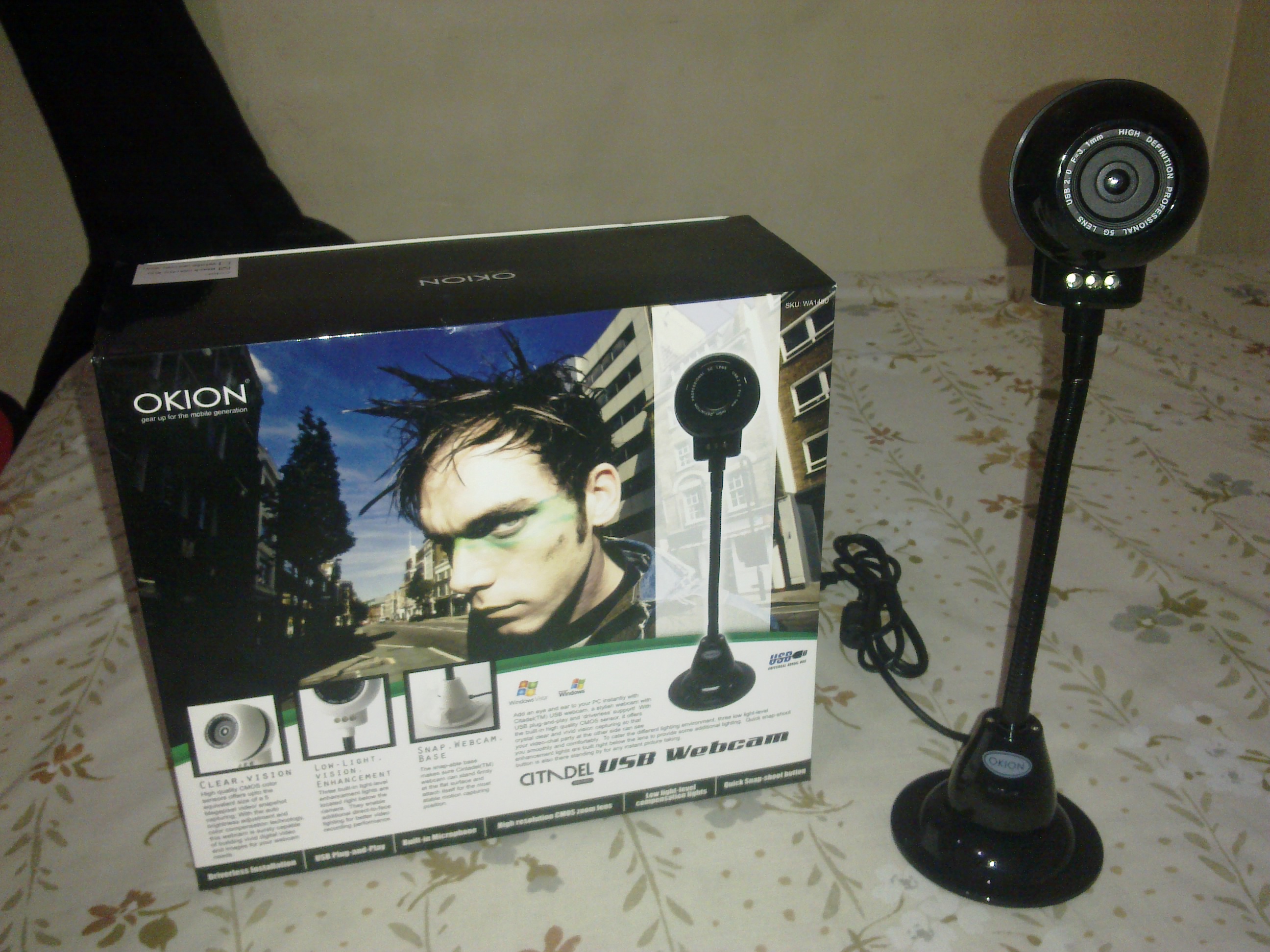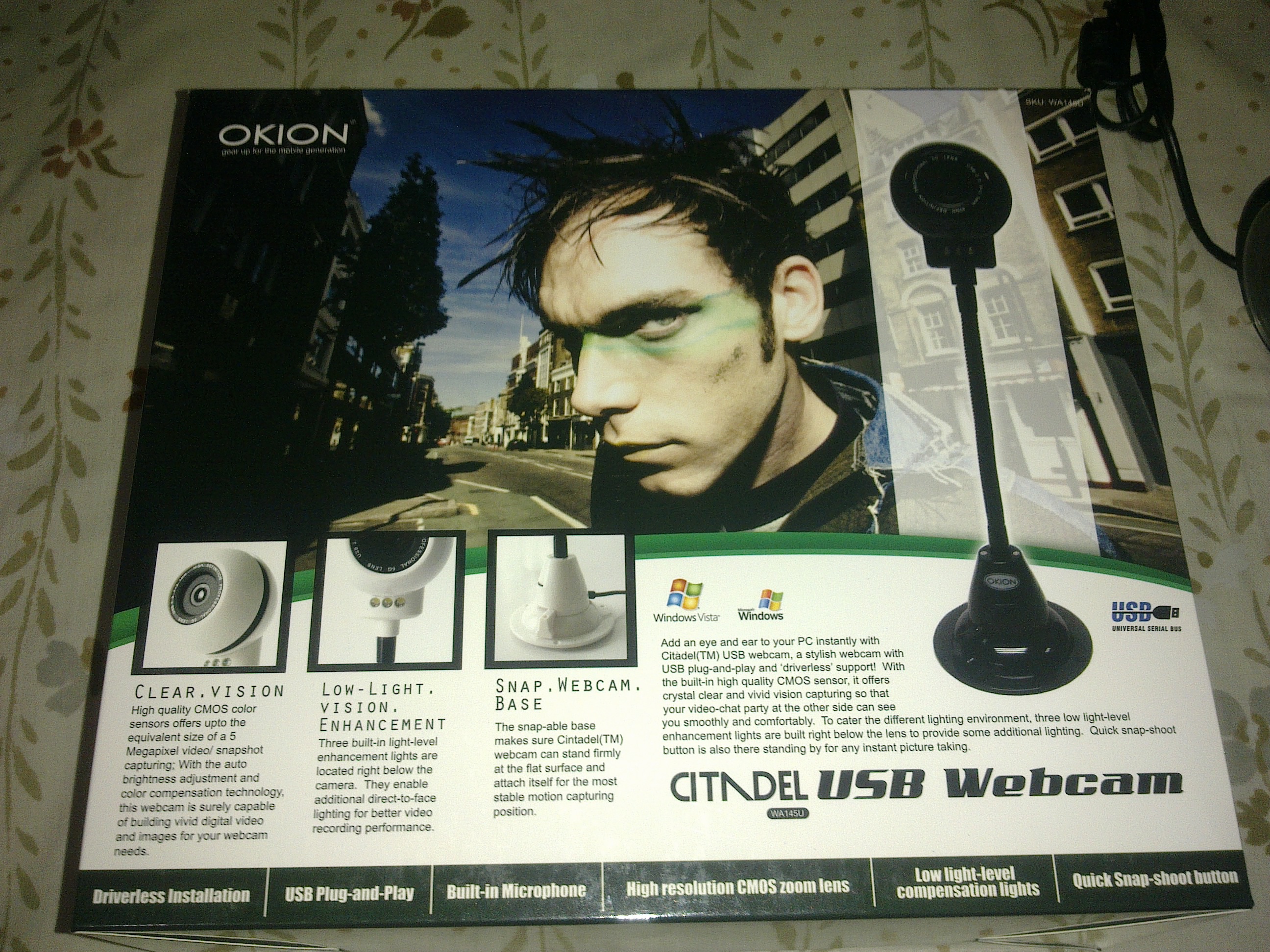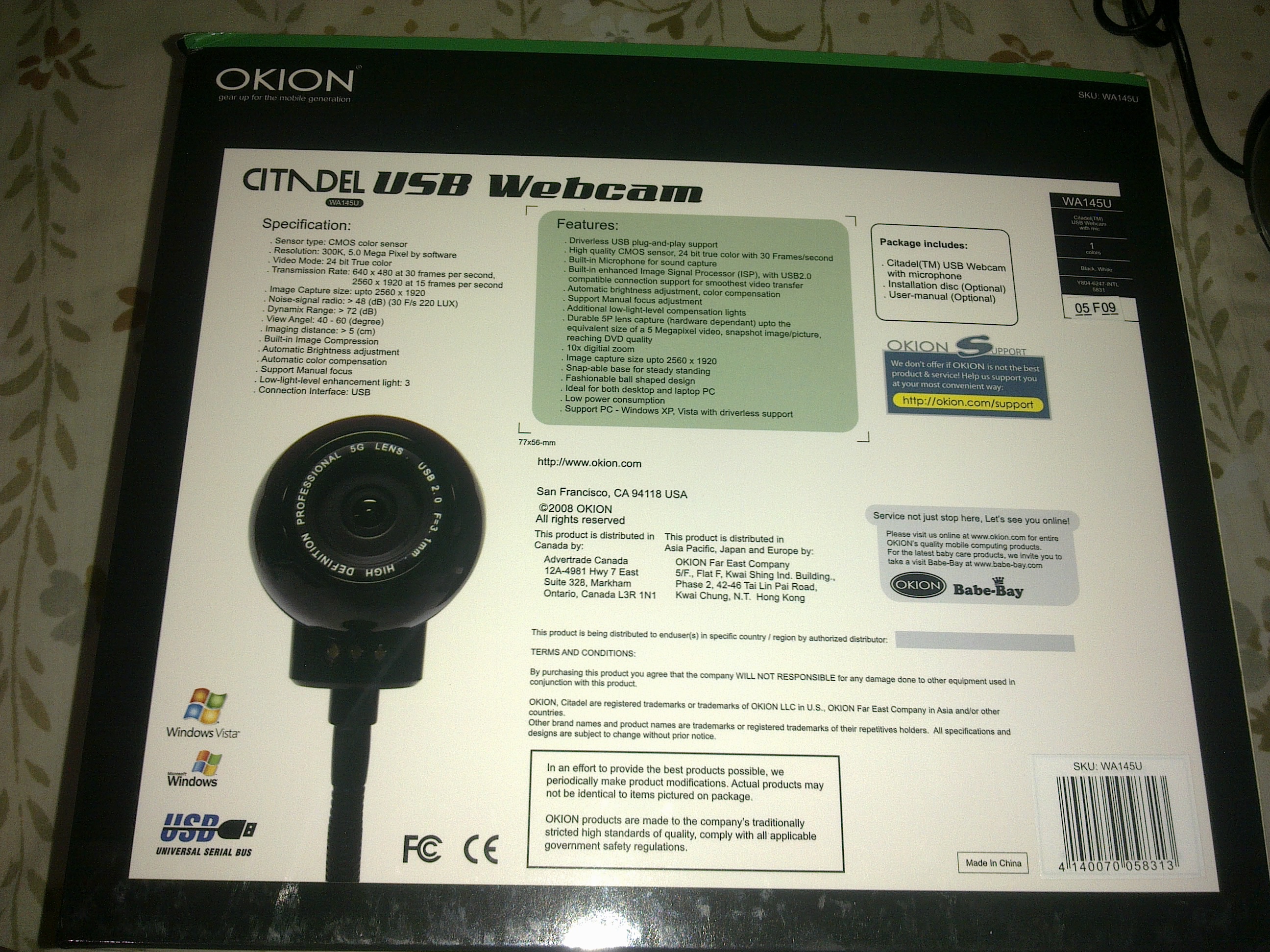 I have tested the Okion webcam, and so far there's no defect, instead it works really great. Compared to my built-in webcam, this Okion 5-MP USB webcam has the quality I need for recording videos, or even for chatting with my friends via Skype.
I just got this Okion 5-MP USB Webcam as low as P500. I searched it, and I found it in Ebay for about $33 or so. It's like I paid only 35% of the original price. What a bargain!
Believe my word, you can trust CashCashPinoy. How about you? Any experiences to share from group buying sites?